As a public notary, especially one who is mobile, you always need to be aware of your surroundings, know how to handle yourself, and how to diffuse a chaotic situation. Dr. John Patrick Keefe II, a public notary in OKC, cannot stress enough the importance of learning and practicing ways to keep yourself safe during a signing. You never know what types of situations you can run into. The following story details a nightmare situation for one female public notary.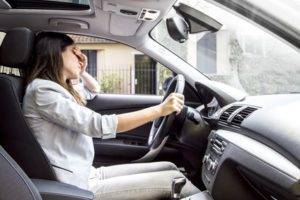 Emily was on her way to her last notary signing of the day. As she drove to the client's home, she gave him a phone call to confirm his appointment. He seemed a little abrupt as they spoke, but nothing out of the ordinary.
When Emily arrived at the client's house, she knocked on the door and was greeted by a large 250-pound man. She stepped inside the door and almost immediately heard it lock and slam behind her. A wave of unfamiliar fear washed over Emily. She had performed notary public duties with lots of men and always felt safe, but this time, she felt different.
The man asked Emily, "Is this your last signing of the day?" Without thinking clearly, Emily told him that it was. Instantly, after she spoke those words, Emily felt a sinking pit in her belly. As Emily was reaching for her phone, the client said, "Where's my money?" Although startled, Emily told him that they should take a look at his documents, as calmly as she could.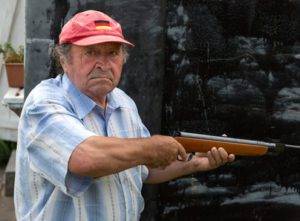 At that exact moment, the client reached behind his back and pulled out a handgun, which he harshly jammed into Emily's chest. The man kept asking Emily over and over again where his money was. Emily tried to calmly explain that she had no check or cash on her person.
Emily asked the client if she could call his loan officer to clear up the situation and the disgruntled client growled, "no!" With the gun still pointed at her chest, Emily calmly went over the client's documents with him and showed him various dates and his right to cancel documentation.
Finally, the client laid his gun down and began signing the paperwork. After the signing was complete, the client let Emily leave with the documents. When she got into her car, she locked the doors and called the proper authorities to report the incident.
Tips
Never, ever, tell a client that it's your last signing of the day, even if it's 2 o'clock in the morning. This will give the client the assumption that they have some control over you.
Whenever you enter someone's home, always look for any possible exits and keep your cell phone unlocked and accessible.
Always trust your instincts. If your gut tells you that you shouldn't be someplace, listen to it. Your instincts can save your life.
Make sure you know the documents that are being signed. Because Emily knew how to properly explain the documents to her disgruntled client, her knowledge diffused the situation and kept her safe.