Introduction:
Divorce is not an easy process and can be a difficult situation. After deciding on separation, finding the best divorce attorney can be a challenge. You can get help from a mediator to negotiate if your divorce's terms about children and finance are not completely sorted out yet.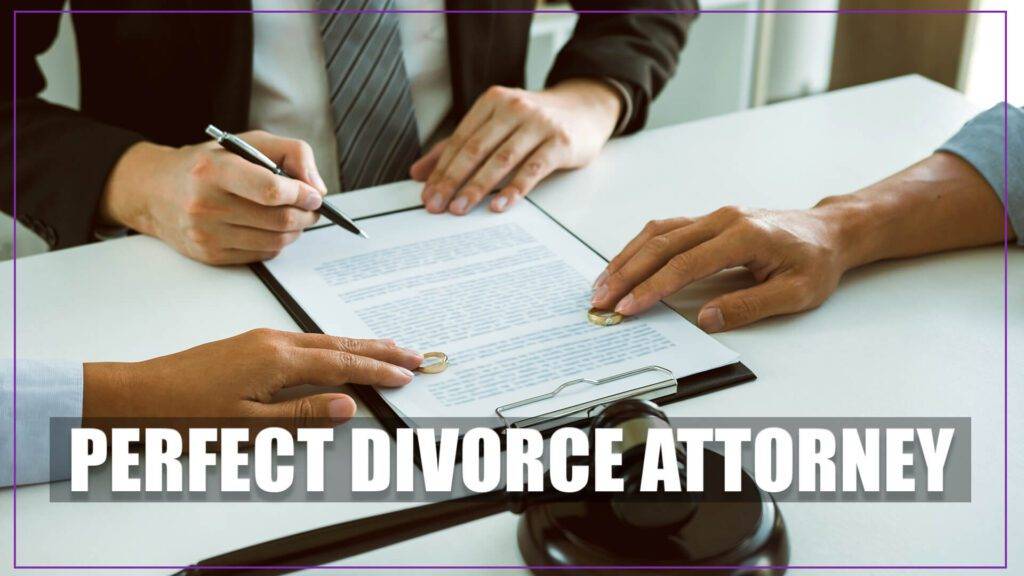 The right divorce attorney represents his or her client in court, according to the best of his ability. Your emotions and feelings can become uncontrolled during this process, but don't let them make your wrong decision about martial things that are not important for you.
Everything is up to you; make a clear decision about what you want and discuss it with your divorce attorney so that he can help you to make the right decision and negotiate all terms of the separation.
Tips to Follow While Selecting the Best Divorce Attorney:
Unfortunately, about half of marriages end up in divorce within a few years of marriage. According to researchers, about 40% of marriages end up in divorce in the first few years. The decision of separation can be based on many reasons.
However, what is the reason for your divorce? It is a good idea to hire a divorce attorney to handle and negotiate all terms of financial and other martial things. The following tips can resolve the issue of finding a perfect divorce attorney.
Understand What You Exactly Want:
The most important step is to know what you exactly want and need in the selection of a divorce attorney. Before hiring lawyers, always make sure the person or agency hired is specialized in the specific area in which you need help. A clear image of what you want can narrow down your search and make it easier to find the right divorce attorney for you.
Suppose you need help in the child custody case, so in that case, you should hire a family law attorney that understands your needs and manages your case in the best possible way. A clear understanding of what you exactly need will help you to select the right law attorney, according to your need to handle your case according to your needs.
Ask for Consultations:
It is a good idea to ask for a consultation before hiring a divorce attorney. This will provide you an opportunity to meet your divorce attorney in person and get the answer to all your questions about your case before making any final commitment. It is a good idea to get expert legal advice about your case before making any final decision.
In most cases, the lawyers do not provide legal advice, but give you a general idea about your case and what you should expect from it. Many lawyers have their legal trial records. If you are getting divorced, it is always a great idea to ask a divorce attorney about their previous trial record to check if he is suitable for you or not.
Set Practical Goals:
It is always difficult to predict what will happen in your case. So, in that case, it is important to set realistic, practical goals in your mind and make sure your divorce attorney's action plan matches your goals so that he can help you to achieve your goals easily.
For example, some people want an equal division of finance, home, or assets or want to get child custody or share it with their spouse in divorce cases. In all these situations, it is important to know your goals clearly so that your divorce attorney can help you to reach your goals and negotiate terms in the best manner.
Get A Consultation from More Than One Attorney:
The selection of a divorce attorney depends on you. You can simply choose the first lawyer that finds, or you can do your best research to select the best divorce attorney for your case among all possible choices. It is a good idea to look at different divorce attorneys to select the best lawyer for you.
You need to:
Consult your family members, friends, or relatives if they know any good law attorney.
Discuss your needs and situation with your lawyer before hiring.
Ask your attorney for a trial record.
Select the best lawyer after consulting different attorneys who understand your situation in the best way.
If you want to hire someone who can navigate the divorce process in the right way, there is no need to hire someone, who has handled very few family law cases, or has no experience of being in front of family judges, even if such attorneys are cheap.
Do Research and Interview:
Before making any final decision about hiring a divorce attorney, you should interview and research them to get an idea about their experience and ability. Many divorce attorneys claim to be experienced in family law cases, but they don't have any references that can attest to their claim.
To check their credibility and experience, you can interview them. You can ask questions about their previous family law cases experience, or have they handled any such situation before? Do they know their opponent's lawyer? Etc. Many divorce attorneys have no idea how to handle legal processes and mediation in family law cases.
Make Final Selection:
A good lawyer understands your situation and needs and sets an action plan according to them. In many cases, divorce attorneys have previous experience of divorce cases similar to your situation. Select a divorce attorney that understands the needs of custody issues, mediation, divorce process, and child support.
Divorce is an emotional process. Selecting the wrong lawyer can make this situation worse. The right lawyer will understand your situation and set the divorce proceeding strategy according to it. A good divorce attorney has a good trial record, the best legal services, and expertise in making the right divorce strategy according to the situation.
Final Verdict:
Once you decide to end your marriage, the next step is to find a perfect divorce attorney to manage your case in the family law court. You can get a lot of information and suggestions from simple search and browsing on the internet. But all information that you find online is not always credible.
So, it can be a challenge for many people to select the right divorce attorney around them to handle their case according to their needs and goals. All these steps can help you to select the perfect divorce attorney for your divorce who can manage all your mediation and legal process according to your situation to the best of his or her abilities.
Frequently Asked Questions FAQs:
1. How can you suggest if the divorce attorney is good or bad?
There are multiple signs through which you can decide you hire the wrong divorce attorney. The three primary signs include:
The free arrangement which is not fully cleared
Low remarks of communication
Attitude is Unenthusiastic
2. How can you choose a divorce mediator?
Some recommendations are required while making a decision to hire a divorce attorney. It's a good opportunity if you talk with the marriage therapist or counselor. The expert marriage mediator will suggest you focus on all basic inquiries as well.
3. Should you need to tell everything to your divorce lawyer?
We are all familiar with this assumption that full disclosure with any lawyer is not a good thing. However, when it comes to discussing marriage issues or divorce cases, then you need to always tell each and everything to your divorce lawyer.