Notary public includes those people who have the authority to notarize the document by signing it. The notary public plays a significant role in the development of any business by ensuring the authenticity of documents.
Following are the important role of the notary public.
Necessary for contracts
The notary public play important role in the development of the business. Because, without notarization of documents business deals or contract will never be finalized. So, notary public notarizes the document after those contracts will be donning. In business, every contract requires authentic documents.
Aunthetication of documents are necessary for registration of the business
Every businessman needs to register his organization before incorporation of the business. Notarized documents are very important for the purpose of registration. So, notary public play vital role in the process of registration of business which ultimately increase the chances of development of business.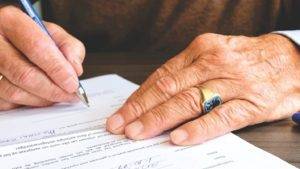 Affidavit
Indeed, Affidavit is the most important document of the business. It requires the legal documents, means notarized documents. However, Without notary public we cannot get these documents. Therefore, it proves that how notary public is important for business development and growth.
Power of attorney
Power of attorney means the delegation of authority from one person to another person or, from principal to agent. We can say that power of attorney is a process of appointing a person who will manage task on behalf of business owner. Therefore, for the purpose of power of attorney, we need legal documents or notarized documents. It is only possible, if notary public signs these documents. So, in this case we can identify the important role of notary public too.
Deed of trust
Deed of trust is also very essential document for any business. This document is used for selling and buying of homes. Specifically, It is an agreement a lender and a borrower to give the property to third party. Here is also notary public plays important role by notarizing the documents.
Medical Authorization
Normally, this type of document is used by minors for receiving medical care. There are times when hospitals or clinics require a notarized medical authorization from parents of minor children. This document only notarized from notary public. It is right that a business will never do a single task without notarized documents which is done by notary public.
Partnership Deed
A Partnership deed is also a legal document which contains the agreement of partners. Generally, it contains the records of all partners addresses, share percentage and agreement details. For the purpose of making this document, every partner should have to submit notarized or legal documents.
Conclusion
We have discussed above how notary public plays significant role in the development of the business. Nevertheless, Every task of business, from registration to partnership deed and authenticity of documents, requires notarized documents and which will only possible with the sign of notary public.