Serving court documents isn't only reserved for random people that owe you money. You might find yourself in a situation where your mom, brother, or grandma owes you a large sum of money, and you need to take them to court. Of course, you've made every attempt to settle this debt using individual methods, but nothing has worked. It's always a tough situation when you have to take a family member to court.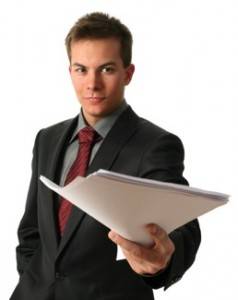 The folks down at Oklahoma Judicial Process Servers understand how to handle delicate situations that involve family members. Just because your family member has wronged you in some way, doesn't mean that you hate them or wish him or her to be mistreated in any way. Dr. John Patrick Keefe II and his team understand this, and they'll do all that they can to serve your family member with the appropriate papers as discreetly and painlessly as possible.
Sometimes, a spouse needs to serve his or her partner with divorce paperwork or child custody documents. Even though people in these types of situations might not be getting along very well, that doesn't mean that the serving spouse wants to destroy the receiving spouse. Making the decision to serve any domestic paperwork is tough and certainly not a decision to make lightly.
Process servers in OKC are trained to serve court documents as quickly as possible, to avoid any problematic interactions between themselves and the one being served. However, they are also able to speak a few words on your behalf to your friend or family member upon whom you are serving, in order to lighten the blow a bit. Nobody wants to send a process server over to Grandpa's farm or Aunt Sally's cottage. However, life sometimes happens, and these things need to be dealt with.
What if the person you are serving isn't related to you but is a respected member of the community, such as a pastor or rabbi? Believe it or not, this type of scenario happens all of the time. Clergy members, judges, police officers, doctors, and teachers are humans just like the rest of us. Sometimes, these folks need to be served with court documents, and Dr. John Patrick Keefe II is just the guy to do it. You can be sure that your papers will be served successfully but also with dignity. The goal is not to upset anyone or to make them look bad; they typically do this on their own.
You should never feel sorry about your decision to hire a process server to handle the delivery of your court documents to a loved one, friend, or high-profile client. If one of these people owes you something, it is your right to take them to court to resolve the issue. Process servers in OKC will successfully handle your case, and they will do so in a respectful yet diligent manner to ensure the job gets done. Dr. John Patrick Keefe II won't let you down.