Introduction:
Monitoring is setting out limits and instructions for your child to be aware of what is going on in their life. Child monitoring also involves setting up clear instructions about things that you expect from your child to always tell you.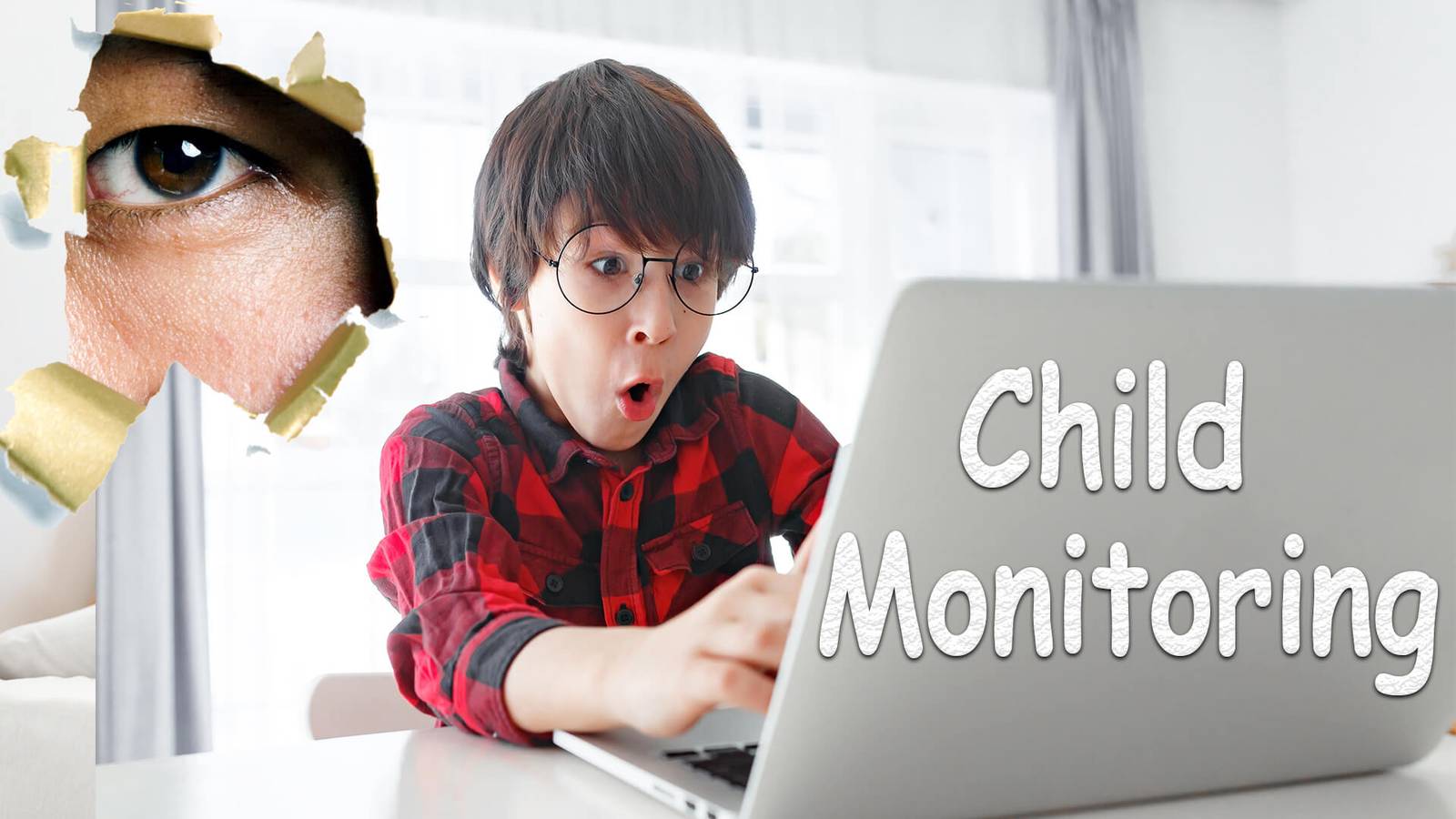 It also means talking to your child about what is happening in their social life.
What is your child's Social Circle?
Being a parent is not as simple as people think. You have to perform different tasks and roles that change with the age of your child. Although, monitoring is an important task that you always have to perform.
Parents are like a bridge for their children between your child and the world. Recent studies show that, monitoring the social interaction and activities of your child reduces the possibility of getting involved in activities and circumstances that you would not accept, and also keeps them safe from danger.
Child monitoring does not only help to realize your child that he and his activities are important, but also helps you to notice changes in their activities or life that can lead to a problem. In Particular, child monitoring about their social life is important to protect them from any abuse or danger.
How can parents monitor their children?
As a parent, you should start child monitoring when your child starts to socialize with people in your surroundings. Starting mentoring in advance will help your child to accept your involvement in his or her life. Monitoring will be easier as soon as you begin it.
For monitoring, it is not important to be with your child every time and everywhere. Careful monitoring includes setting limits for your child, asking questions about his friends and activities, noticing their behavior, helping them in making a decision, and supporting them to make positive decisions without you.
You can monitor your child's social life and activities by following ways:
Ask your child where he is hanging out and with whom.
Be familiar with your child's friends, their names, and their home address.
If possible, know your child's parents and get their mobile numbers.
Find out about the adults with whom your child goes outside.
Often check up on your child to find out if your child was there where they told you.
Try to reach before time to pick them to notice any change in their mood or behavior.
Make a checklist of activities for your child's weekly plan and notice it often.
As children grow, monitoring their activities becomes more difficult. As a teenager, your child may start to discover new things about his or her personality, and sometimes it can conflict with your personality. In adolescence, they want to be independent and make their own, which makes communication and monitoring even more difficult. This situation makes it difficult to monitor their daily activities. But you can ask basic monitoring questions like
Where is your child going?
With whom he or she is going out?
What is he doing?
When will he leave or return home?
Why is child monitoring important?
There are so many reasons for monitoring your child's activity. The most important reason is to protect them from any danger or harmful situation. Your child communicates with many people from teachers, coaches, friends, family, and other people in their surroundings.
Monitoring your child's communication with all these people as well as their friends and teachers is important to protect them.  Studies show that about 80-90% of sexual abuse cases involve the committees involves the known people, and the other 25 % of cases involve family members.
Tricks for Child's Monitoring:
Tell your children respect does not always mean to also obey unfair things from seniors and authorities, e.g., teach them to don't blindly follow everything that their seniors and teachers ask them to do.
Encourage them to learn personal safety programs in their school and coaching center.
Always try to build good communication with them and keep these lines open for them to communicate.
Note any change in your child's behavior and be aware of your child's connection with new people and adults.
Take notice of adults' special attention towards your attention.
A special note on parents and dating:
Child monitoring for their activities and their behavior becomes more important when your child begins to socialize with new people and friends. Especially when the parent dates some new partner, introducing some person to your family can make your child feel insecure. Sometimes, children disapprove of a new person without any reason and due to their dislikes, and sometimes their security is compromised.
Research "Broken Homes and Battered Children" conducted in 1993 by Dr. Robert Whelan reveals that the power source of child abuse was their mother's boyfriend.
Child monitoring is also a strong way to show your care and love for your children and help parents to understand the behavior and choices of your children. Take a step today and sit down with your child to discuss their life with them.
Final Verdict:
As children grow, they can have socials with a new group of friends or with some people that you might not be sure about. As a parent, if you notice any behavioral changes in your child that make you anxious about them or your child is spending more time hanging out and socializing with his friends instead of spending time at home. It is never too late to take action on suspicious things when it affects your children.
As a parent, you should take action responsibly and quickly if you notice any uncertain change in your child. But if you don't take suitable action at the right time, your child might be able to put you and your family in some critical situation that can lead to personal or financial accountability. More importantly, it can harm your child. Monitor your children and get to the problem before you reach the point where you ask yourself, "How" did this happen.
Frequently Asked Questions (FAQs):
1. How might I monitor the child's phone and their activities without them knowing?
Tracking the child's phone to monitor their activities becomes easy with the use of child monitoring apps.
Log into the Google Account connected to an objective gadget;
Swipe the lower part of the screen to see the associated telephones;
Choose the one you need to screen;
View the objective of the person area or lock their gadget if necessary.
---
2. What is the vital thing to understand about the child monitoring system?
The application utilizes two fundamental administrations that are GPS and telephonic administrations. The application is utilized to follow the children's area, just as call logs, messages, and contact from their cell phone.
---
3. Is monitoring your child activity wrong? 
A recent report shows checking a youngster can subvert the feeling of trust and holding. Indeed, it can become counterproductive to the purpose of driving the kid further towards insubordination. The danger is maybe undeniably more genuine than those driving guardians to follow their kids in any case.