Private detectives are hired by individual clients or agencies to investigate. They work on their own with agencies or companies like insurance or law firms. A vast majority of the job is surrounded by gathering information and fact-finding. These tasks are accomplished using computers and other surveillance gadgets, conducting interviews plus, going undercover. At times, private investigators also conduct follow-ups of even closed criminal cases.
In short, every day in the life of a El Reno criminal private investigator is quite happening. Work that involves compensation fraud, suspects, and mystery puzzles does not offer time out.
It's a tough job, indeed, but someone has to keep the city safe.
Let's talk about the duties and responsibilities that come with a private investigator's job description.
WHAT THE JOB REQUIRES
Here is a list of skills that the job of a PI requires;
Prepare Reports
Perform Surveillance
Conduct Background Checks
Gather Intelligence
Provide courtroom testimonies
Interview People
Assisting in locating and searching for missing people
Private investigators are not government agents; however, the information gathered can be used for later criminal investigations, which is why a PI needs to adhere to established rules of evidence like police officers.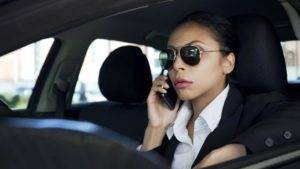 SKILLS AND COMPETENCIES
An aspiring private investigator should have the below-mentioned traits to be successful in their respective field;
Analysis of Evidence
They should be able to analyze, interpret, and evaluate the evidence.
Curious & Justice Seeking
They have to be inquisitive and should right the perceived wrongs.
Problem-Solving Skills
They must train themselves quickly to be able to solve problems.
Interpersonal Communication Skills
Private investigators must be good at getting people to talk and obtain the information relevant to the task.
The Bureau of Labor Statistics projects that the number of investigators will grow 11% from 2017-2026, which is faster than the average of all occupations. The Bureau of Labor Statistics sees continued demand for investigators in legal service industries for running more-intensive background checks that can't be accomplished through online and other old school methods.
So, if you require a private investigator, Keefe Private Investigations is just the right place for you. We are a professional service provider, and our prime objective is to offload all our clients' worries and assure that they leave the case on us!