Picture it. You're in the middle of serving court documents to a hot-tempered individual who doesn't want to see your face right now. One thing leads to another, and you get socked in the eye by the little firecracker. Naturally, you defend yourself by delivering a swift roundhouse kick to the face of the unruly document receiver, who was obviously never taught any manners. Once you throw the papers at the shmuck who hit you, you're on your way down the dusty trail and all is well within the world. Or is it?
Before you know it, you're the one being served or arrested for assault. The person who attacked you decides to press charges against you and your company for defending yourself. The only issue is; you have no proof that you were defending yourself. That is where video recording of all process serving gigs is imperative.
John Patrick Keefe II is the perfect process server for any job. He and his team are located in Oklahoma City and are always prepared for anything that comes their way. Video recording is second nature to Dr. John Patrick Keefe II and his crew. There will never be any sucker punches left undocumented, when John Keefe II is on the scene.
Process servers in OKC don't just record their interactions between themselves and those they serve, because of the potential for physical violence. There are many reasons to document your dealings with the public. Check out why process servers in Oklahoma City need to protect themselves:
False sexual harassment claims
Claims that the paperwork was never served
Abusive and foul language
Uncooperative behavior
Threats
Imagine serving a member of the opposite gender of yourself. Everything seems to go smoothly. However, the person you served has other plans for you. A few days later you are being slapped with a sexual harassment lawsuit. The person you served is claiming you made lude and lascivious comments to him or her. Remember, people who are trying to hide from the law, avoid having to pay a fine, or simply do not want to be inconvenienced will say and do anything to get the spotlight off themselves and onto you.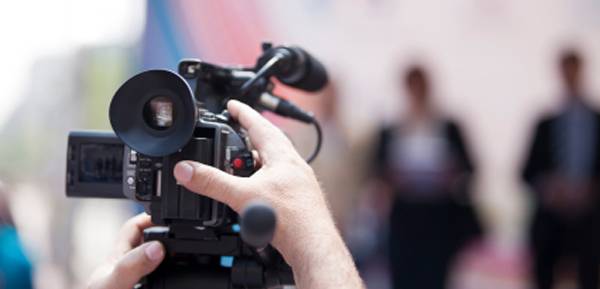 If a video recording is created during the act of process serving, it can be used in the court of law to disprove any false claims that are made about you, your employees, or your business. Is it not worth investing in video recording equipment to protect your livelihood and good name? We certainly think so.
Life can get dicey for a process server on the mean streets of Oklahoma City. Don't fall prey to selfish people who don't want to take responsibility for their actions. As a process server, you need to protect yourself. Recording all interactions between yourself and the person or people you are serving in just as important as knowing how to defend yourself against acts of physical violence.
Dr. John Keefe II records all process serving engagements. His reputation and peace of mind have remained intact because of doing so. Dr. John Keefe II is smart. Be like Dr. John Keefe II.