Contrary to popular belief, the standard weapon of choice used by private investigators is not a gun, but rather a telephone. Dr. John Patrick Keefe II, a private investigator in Oklahoma City, can attest to that. Knowing all that you can about your telephone is wise. There are many working parts of both landline telephones and cellphones that you should be familiar with to conduct your business appropriately. This article will give you some hints, tips, and techniques on how you can perfect your phone performance skills as a Pi.
Anonymous Calling Both Outgoing and Incoming
Obscure your phone number by calling the operator and telling her every time you dial a certain number; you get an "all circuits are busy" message. This will prompt the operator to dial the number for you on her end, thus not exposing your phone number on the recipient's caller ID. You might even be able to skip this step if your carrier offers caller ID blocking services.
On most phone systems, you might be able to punch in *67, and your phone number will not be visible on the recipient's caller ID.
Consider setting up an unlisted and unpublished line in your office for receiving calls. You can give this number out when you are under pretext or do not wish to disclose who you really are or what you do.
Cell Phone Tips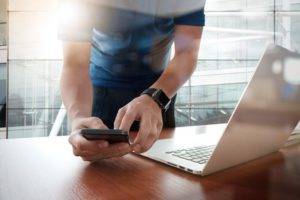 If you'd like to find out what cell provider a person has, simply call their phone when you know, it isn't in use. Typically, there will be a recorded message that'll disclose that the phone is not currently in use and disclose the carrier.
If you'd like to trace an old cell phone number. Go to the cell phone company and tell them you are interested in using the number but want to know who had it beforehand. The company will usually look this information up for you.
Keep Your Line Secured and Free from Eavesdropping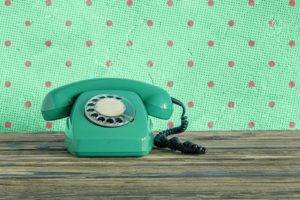 Did you know that there is new generation telephone line monitors and analyzers on the market that keep your phone line free of bugs, wiretaps, hidden tape recorders, and extension line pick-ups? Not only do these units detect when your phone line is being tampered with, but it also stops it from happening. Check out Safeline software.
Telephone Lie Detector
Did you know that you can turn your computer into a live polygraph device when on the telephone? Check into Truster software and learn more about their live analysis software or software for tape recorded phone conversations.
Educate Yourself about Your Telephone Company
You can easily find out information about your local telephone company for free by reading the front pages of your telephone directory. All the information you could ever want to know is listed right in the big yellow book.
It's so important to understand all of the ins and outs about telephone usage during private investigation in Warr Acres, Oklahoma. You're going to be using your phone a lot when researching a case. The way you handle your phone could either make or break you. Learn everything there is to know about landlines, cell phones, the different companies, and their equipment.