Oklahoma Bodyguard and Private Security
The Oklahoma bodyguards at Oklahoma Judicial Process Servers (OJPS) are some of the finest in the business and offer services in Oklahoma, all other states, and worldwide. They  are dedicated to protecting you and ensuring your safety. Oklahoma Judicial Process Servers takes an extremely specialized preventive approach when protecting people. Some of the many questions our Oklahoma bodyguards will ask you, themselves, and other members of our trained team of dedicated professionals before they start protecting a client are as follow: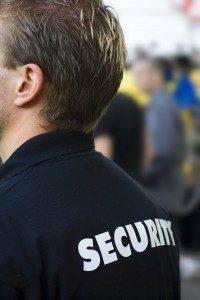 Who are the individuals or other people who could possibly want to cause harm?

In what ways could potential perpetrators want to cause harm to the client?

Why would someone else want to cause harm to the client – what is/are the motive(s)?

What, if any, types of threats of harm have been made against the client?

What type of harm have the potential perpetrators inflicted upon others in the past?

Does the perpetrator have an especially violent or otherwise dangerous background?

In what ways is our client vulnerable to potential harm?

How can we proactively prevent our client from suffering harm?

What physical resources will we need to protect our client?

What, if any, local authorities or other agencies are already involved or need to be involved in this process?

How many bodyguards will be necessary to do the best possible job of protecting the client?

What surveillance and counter surveillance techniques might we need to utilize?

What type of harm, if any, has our client suffered in the past and why?

Are any of the client's friends, family members, or colleagues also at risk of harm? If so, why and to what extent?

What is the overall risk level both our client and we believe exists?

There are other questions we will often discuss with the client in person, but for security purposes we cannot discuss those here.
---
Our Bodyguards' Various Qualifications
Many of our Oklahoma bodyguards, who will travel with you to other states or even around the world if needed, have undergone a variety of trainings and have completed are proficient in one or more of the following:
Knowledge of self-defense techniques/martial arts/protective training from physical harm

Council on Law Enforcement and Education (CLEET) certified as security guards

Able to speak one or more languages

Well-traveled and familiar with various politicians, locals, police officials, etc.

Familiar with self-defense techniques

Well-versed in surveillance, counter surveillance, and intelligence measures & techniques

Ability to maintain a low profile and/or a high profile, as the situation requires

Skilled with items such as guns, pepper spray, mace, stun guns, tasers, etc.

Trained in the use of technology, tracking/listening device sweeps, etc.

Ability to work well individually or as part of a team

Uniformed and plainclothes bodyguards

Much, much more!
---
Unarmed & Armed Private Security Guards

Our trained armed and unarmed private security professionals at Oklahoma Judicial Process Servers are available to meet all of your personal security needs. Unlike our bodyguard services, those in our unarmed security and armed security guard department in Oklahoma tend to focus on a broader range of clients. These usually involve more people and/or Oklahoma businesses, schools, residential communities, etc. Please call us today at (405) 593-3515 or E-mail Us here for a fast, quick and friendly quote!
---
Oklahoma Bodyguard Clients & Services
At Oklahoma Judicial Process Servers, our trained Oklahoma bodyguards and unarmed/armed security guards can provide a wide array of services to a wide variety of clients. Our skilled bodyguards and unarmed/armed security officers proudly assist the following clients:
Financial Institutions

K-12 Schools, Business Schools, Colleges, & Universities

Office Buildings

Healthcare Facilities (i.e., Hospitals, Clinics, Nursing Homes, etc.)

Office Buildings/Businesses/Corporate Security

Residential Communities (i.e., Apartments, Gated Communities, Assisted Living Centers, Etc.)

Retail Industry (i.e., Department Stores, Shops, Etc.)

Government Facilities

Manufacturing & Industry

Personal Bodyguards/Executive Protection

Home Security

Night Club Security

Patrols, Guard Stations, Camera Room Monitoring
---
Other Related Security Services
Our goal is to provide the very best possible bodyguards, unarmed security guards, and armed security guards in Oklahoma. Oklahoma Judicial Process Servers also provides services which include, but are certainly not limited to, the following:
Profiling Analysis

Electronic Countermeasures

Loss Prevention

Risk Analysis

High Tech Security Systems

Security Sweeps

Surveillance

Counter Surveillance

Intelligence Gathering
---
Our Fees
The fees/retainers for our trained, specialized Oklahoma bodyguards, unarmed security guards, and armed security guards vary according to the size and scope of the services we provide. Some of the following factors may affect the prices we charge:
Risk Level

Amount/Number of Personnel Needed

Type/amount of equipment required

Travel Requirements, If Any

Level of Training/Specialization Needed From an Oklahoma Bodyguard, Unarmed Security Guard, or Armed Security Guard

Large Contract/Continuous Business Discounts

Other Factors
---
For cases involving Oklahoma bodyguards, Oklahoma Judicial Process Servers requires a retainer up front, along with any associated fees, expenses, etc. Costs for our unarmed and armed Oklahoma security guards are either done on either a contract basis or on a case-by-case basis, though we do tend to give discounts for ongoing, continuous services. We will happily discuss the estimated costs and associated fees with you before we begin working on your case. Please call us today at (405) 593-3515 or E-mail Us here for a fast, quick and friendly quote!
Our clients and their needs are our main consideration. At Oklahoma Judicial Process Servers, we really do care about you. This allows us to keep the leading positions and win our clients' trust and respect. If you have enjoyed our services, please be sure to refer us to others you know!
Oklahoma Judicial Process Servers Proudly Accepts the Following Forms of Payment
Cash*
Business/Governmental Check*
Cashier's Check*
Personal Check*
Money Order*
Check Fax
Paypal
*These are our preferred methods of payment, as these methods help us to keep costs down and keep our fees low. You can mail these forms of payment directly to our corporate office, or you can simply give them to us in person.