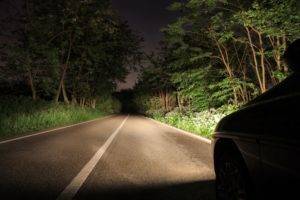 In the state of Oklahoma, you can find solutions to all of your mobile notary and process server needs. Tinsley Keefe has been offering both services for years now; doubling as both an Oklahoma City-based mobile notary and process server. The thing is . . . just because she is Oklahoma City-based does not mean she is available only to Oklahoma City citizens. In fact: travelling is mostly what mobile notaries and process servers are all about.
The fact that both legal jobs require travelling creates the common misconception that they are one and the same. However, there are big differences between mobile notaries and process servers. If you find yourself in a situation where you are not sure which legal traveller you are required to work with, chances are you will want to find out ASAP. This is why Tinsley offers several key pieces of advice when it comes to telling the difference between a mobile notary and a process server.
First and foremost, let us discuss what a mobile notary is. The basics of a notary – public or mobile – is drawing up and/or certifying legal documents for other jurisdictions; think deeds and contracts. While a notary public is usually stationed in an office of some sort and does not travel, a mobile notary is exactly what it sounds like: mobile. For example, when working as a mobile notary as opposed to a notary public, Tinsley Keefe will travel outside of Oklahoma City to notarize documents for clients.
Notarizing documents via travelling is normally done multiple times per day; at the cost of a standard notary fee. A mobile notary might be similar to a process server in the sense of travelling, but a large difference between the two legal travellers revolves around their career objectives. Notaries are necessary for a large variety of situations – such as notarizing contracts, deeds, and oath affirmations and acknowledgements.
Process servers, on the other hand, work with the main purpose of serving legal documents to individuals. On most occasions, those individuals will be defendants in court cases. When working as a process server in OKC, Tinsley Keefe's main priority is usually notifying the defendants that there is a court case going on that requires their attendance and cooperation. However, in addition to serving individuals, a process server can also file court papers and retrieve documents at the request of clients. Now – there might be a difference between process servers and mobile notaries – but they do reach a common ground.
The process server in El Reno, OK will always need to confirm their distribution by having their affidavit of service notarized, and then given to the individual or company that required the serving. Furthermore, while both jobs are very different besides their common ground in travelling and working together, a person can also operate as both a mobile notary and a process server. An example of this is Tinsley Keefe, who has been operating as both for a number of years in Oklahoma. Now hopefully in the future when the need for a legal traveller arises, you will know which one to call.