The process of becoming a licensed notary individual for the public in Oklahoma may seem difficult, but actually, it is not as complicated as other people can see. If you are applying for this job, you might have questions about the process or what to do. Many services ask people for help, and many people seek help in finding such jobs.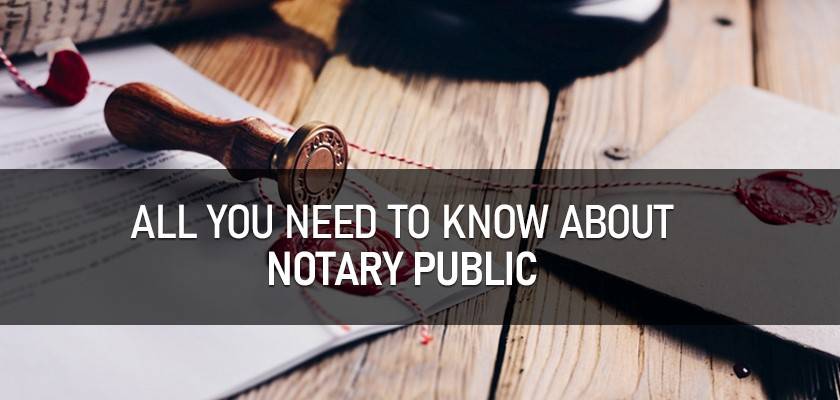 If you live in Oklahoma, you will be amazed to find that most people desire to make more money. Becoming a notary clerk could be one of the best ways to achieve this dream. But you must know what you need to do to become one. It would be best if you had classes and an application fee. There are also physical requirements that you must meet if you want to become one. This article will explain everything you need to know about becoming a notary public.
Notary Officer – Working Procedure
The state appoints a notary officer to serve the people. They can help make sure that documents are correct. They can take oaths and affirmations (swearing something is true) and take people's words for specific documents, which makes them official. A person needs to sign or notarize many official and legal documents and makes the document legal.
What are the steps to becoming a notary officer in Oklahoma?
When you're ready to become a notary officer in Notary Public Oklahoma City, there are several steps you'll need to take to make it official. First, decide if you want to become a notary officer. Then decide if you meet the requirements. Finally, decide when you should start looking for businesses that will work with notary publics. To become a notary in the United States, you must be 18 years old and an official resident of the state you want to work.
You can't have committed certain crimes. If your name changes (for example, if you marry or divorce), you need to change it on all papers before becoming commissioned. You have to pass a background check, take an exam at the end of the training, pay about $60 for your license, and post a bond with your state's treasury office. But each state has its laws, so your process might be different from someone else.
How can you use your notary commission?
An officer can witness signatures and documents. They can also be a notary officer if they work in real estate. They need legal paperwork completed or work in a lawyer's office because they need official certificates from notaries public. If you are a stockbroker, your notary commission can be used for securities paperwork. You might also do this if the transaction is conducted in your county.
When there is a matter before any court of record, you can administer oaths to witnesses at criminal trials. And finally, if you're an agent for foreign companies, you might act as one of these officials authorized by these types of companies.
It helps in doing a title search. Make sure that there are no liens against the property. Prepare real estate documents for sale and transfer. Sell your home in person or online. It would help if you got your tax returns. You can pay with cash or check. And you should know about other places in the country and world. You can ask for help at the courthouse when needed. It would help if you also did these things: fill out forms and send them, make sure you follow the steps and think about what you are doing before deciding on a choice.
Steps of becoming a Notary officer in Ok:
The process to get your Notary Public Oklahoma general license is lengthy, although much of the time can be handled by automatic filings.
Submit your application to the state registering authority:
The first step to getting a notary clerk license is to apply. After that, you can ask the Secretary of State or the County Clerk and Register of Deeds. They are both listed in the County Sheriff's Office under "Notary Public" on Google Maps.
You can find this information on the Notary Public OKC Secretary of State's website. It will be under "Government Processes." There may be a couple of pages about the notary shared licensing process. You will need to give info about your education and work experience, an interview with an "eccentric" notary, a brief history, advice on preparing documents, and anything else you think will help with the process.
Pay a fee:
The Oklahoma Secretary of State's website will list the amount of the application fee. A fee is essential for the government so no one else will do the work. It is mandatory to work as a notary, most people pay for it. The fee payment structure is fully automatic and managed by secure Oklahoma Judicial Process Servers.
Get fingerprinted with the Oklahoma State Bureau of Investigation:
The Oklahoma Secretary of State's website will have all the information you need. However, it would be best if you got fingerprinted at your local OSBI office with an inkless print scanner. The processing time is only one day so if you don't receive confirmation within 24 hours, try calling them directly for assistance. Most OSBI offices are open Monday through Friday from 8:00 AM to 5:00 PM, but there are some exceptions, so check your local office before planning your trip there. When you visit their office, be prepared to show ID like a driver's license.
Complete an Oath Book:
Notaries don't always require an oath book, but some do. So, for example, the notary might ask you to fill out a form every day for the first month before they give you one. But some notaries let people put things like product reviews on these forms as documentation.
It is known that becoming a notary officer in Oklahoma is free. However, you need to pass an exam and get certified by the ONPC. The ONPC has some fee charge which is a minimum of around $20 for certification and $5 for the exam that the state requires one to pass.
Oklahoma does not have a central office that licenses notaries. Instead, each county has its process for licensing. So, if you want to get your experience in one area, you might have to go somewhere else. Your best bet is to find someone who is open and local through networking. Be sure to talk about notary training when you start talking with them, and it will make it easier for them to take you on as a client. Knowing your strengths and investing time in learning can help make highly desirable customer relationships possible.
Time and Fee Schedule for Notary Offices:
Oklahoma is the only state with a system of notary exam fees. However, there is a limit to what kind of fee you can charge. The state sets the cap, and then each county follows it. Therefore, if you have a high market cap average, you will be more likely to get a notary appointment with someone qualified. The best times and places to see notaries are online for Jurats, Wills, and Trusts.
Top State Notaries:
When you seek to become a notary, you will find out which states have the most qualified notaries. To find out if you are qualified, look on your state's website. Then pick a place that is good for getting your opinion. For example, there are very few professional companies like Keefe Private Investigations. Furthermore, Dr. Makayla Saramosing is one of the leading professionals in OKC state.